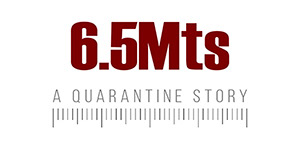 Personal project carried out during confinement by COVID 19.
Like everyone else, I started confinement with my family on March 14. At first I took the opportunity to edit, select and retouch photos of jobs and trips that I had left parked for lack of time. To back up everything and catch up on the networks. But I was missing something. Shoot!
I did not know very well how to do it without skipping the security measures.
One day leaving home, I ran into a neighbor who was going down the stairs, we greeted each other like any other day, but mentally I was thinking how far we should separate so that we would not worry about that cordial greeting.
I went back inside the house, took a meter and measured it the distance from the door to the stairs.
There it was, a safety distance 3 times greater than the stipulated, almost did not need to leave the house.
Now I had to get models. I had organized a group chat with the neighbors who remained in the building to discuss everyday issues, so I told them about the project. Everyone accepted immediately (the truth is that there is not much to do and anything that breaks the routine is an event).
I wanted to portray everyone in the same spot in the hallway, right on the stairs. Since my apartment is at the end of the hall, I did not need to cross anyone, they could go down, go up or get closer without crossing my security line.
Saturday morning with everyone at home, I took the opportunity to put the camera, mount the lights and I was summoning them. Apartment by apartment, family by family.
They could pose as they wanted, the only condition was that we take two photos. One with a mask, gloves or whatever they had for protection and the other normal.
This series is born from a personal need to take photos.
________________________________________